Jan 17, 2010 by admin in NEWS Tags:Argentina Chile Rally, Argentinian taxi driver, DAKAR 2010, Paris Dakar, Rally Taxi Driver videos

"La vie en… blue"
The second edition of the Dakar in Latin America finished with a podium and award ceremony where the drivers and teams of 88 bikes, 14 quads, 57 cars and 28 trucks were celebrated. Blue was the color of the day with Cyril Despres winning his third Dakar whilst Argentine rider Marcos Patronelli won in the quad category. In the car category, Carlos Sainz won the rally raid after a tough and close battle with Nasser Al Attiyah. On the truck side, the road was much clearer for Vladimir Chagin, who lined up the records in this year's edition: he equated the record number of Dakar victories of Karel Loprais with a sixth victory in the truck category.
The wheel is turning… for Despres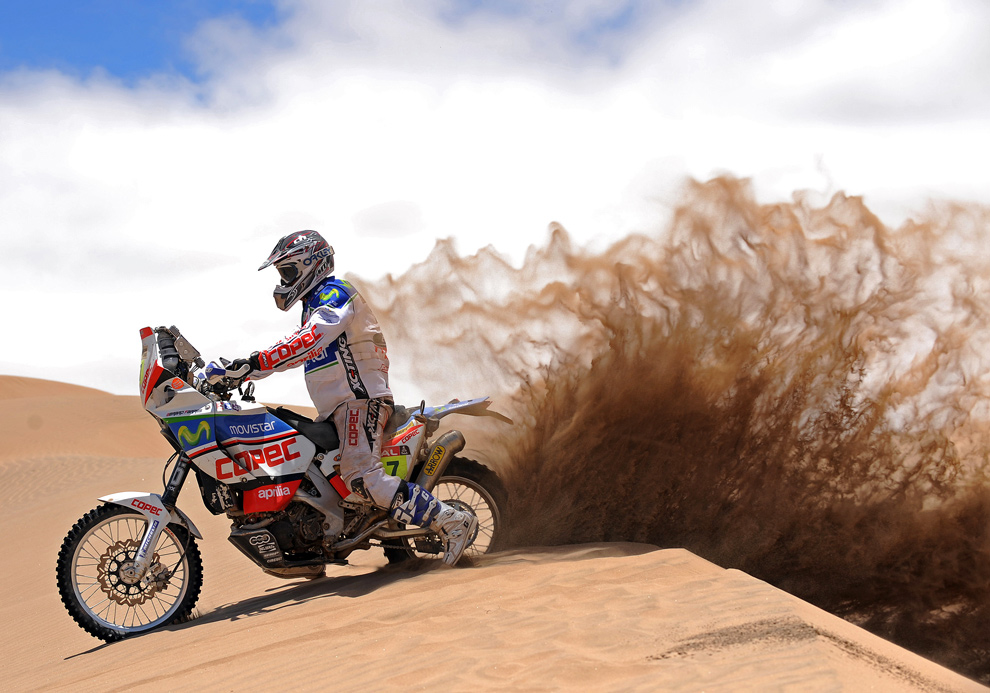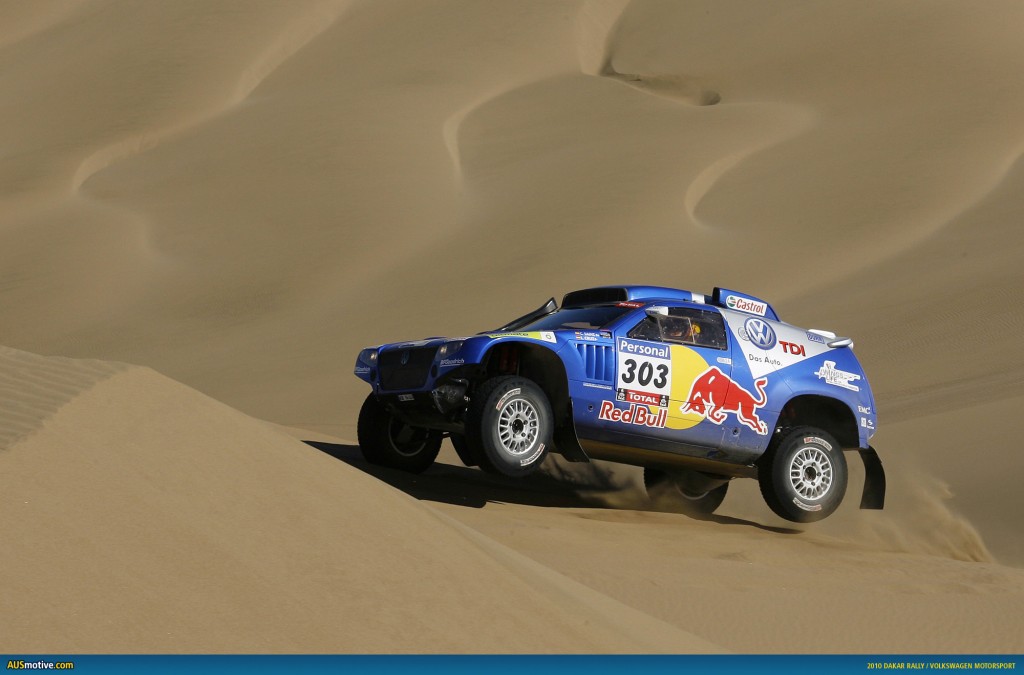 He had been waiting for it for three years. The tears of joy rolling down the cheeks of Cyril Despres on the finish line of the last special stage are the symbol of the long journey he had to take. Three long years of disappointment, frustration and – above all – training have gone by since his last title on the banks of Lake Rose in Dakar. One year ago, the French rider – in addition to facing significant tire problems – found someone stronger than him on his way, a man named Marc Coma. But the tide turned in the 32nd edition. Motivated and prepared like never before, and surrounded by a team devoted to his cause like e.g. his support rider Ruben Faria, Despres mastered his Dakar end to end, riding his KTM 690 – although restrained – like no other. No flashy coup in his riding but Despres was as steady as any three-time Dakar winner ought to be. This is the only way to win a Dakar, by being steady. With three stage victories on top of the final triumph, Cyril Despres joins his former teammate, the late Richard Sainct, in the ranking of those who have won the Dakar three times after his two previous victories in 2005 and 2007.
Despres' designated contender, Marc Coma, put on a good show until stage 3, the stage raced in the furnace of the Fiambala sand dunes. An overheating engine then made him lose more than 20 minutes on the French rider. Two stages later, a tire problem pushed him even further back in the standings as the Catalan lost another half-hour. Adding to it a 6-hour penalty for "illegal assistance", the man with two Dakar victories finished the rally raid in 15th position 6h34' behind the winner and had to console himself with the biggest number of special stages won in the Dakar, i.e. 5 stage victories.